Over the past 40 years, every time there has been an economic recession in the UK it has been followed by an increase in fraudulent claims.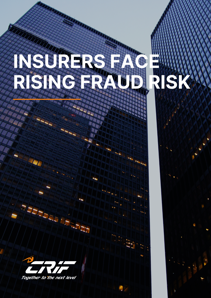 It is no surprise then that the same pattern is emerging amidst the current economic turmoil. Increased numbers of otherwise law-abiding citizens are turning to opportunistic fraud to ease financial hardships as the cost-of living crisis continues.
In 2022, the National Fraud Intelligence Bureau (NFIB) – part of the City of London Police - and the Financial Conduct Authority (FCA) warned about the risk of 'cost-of-living enabled fraud' becoming more prevalent. The most recent statistics released by the City of London Police's Insurance Fraud Enforcement Department [IFED] have seen those predictions materialised.
Topics covered include:
Historical Pattern of Fraudulent Claims During Economic Recessions
Recent Warnings and Trends in Fraudulent Activities
Statistical Insight: Rise in Opportunistic Fraud Cases
Understanding Opportunistic Insurance Fraud
Insurers' Response to Fraudulent Claims and Public Expectation